Visual Identity - Design Museum Denmark
Design Museum Danmark is a museum in Copenhagen for Danish and international design and crafts. It features works of famous Danish designers like Arne Jacobsen, Jacob Jensen and Kaare Klint.



---
Entrance Wayfinding
Corridor Wayfinding
Exhibit Information + Wayfinding

From the site visit, I had realized that the museum used multiple sets of visual identities (iconography, font, color...) which confuses the visitors' habit of preceving information and wayfinding throughout the visiting experience.
---
For this project, my proposal is to design a consistent and concise visual identity and wayfinding system for the upcoming "Century of the Child" exhibition
---



Logo Design




The visual identity designed for Design Museum Denmark is inspired by the conecpt of Danish Design of presenting functional designs with respect of material and attention to details. The logo design presents an organic shape from raw materials that whether you can see from a piece of rock or a piece of wood. The overall positive and negative shape consititute the shape of letter D from "Design" and "Danmark".







Wayfinding System Design





The iconography of navigation system utilizes line shapes that are complimentary to the curvilinar shapes of logo design.








On-Spot Rendering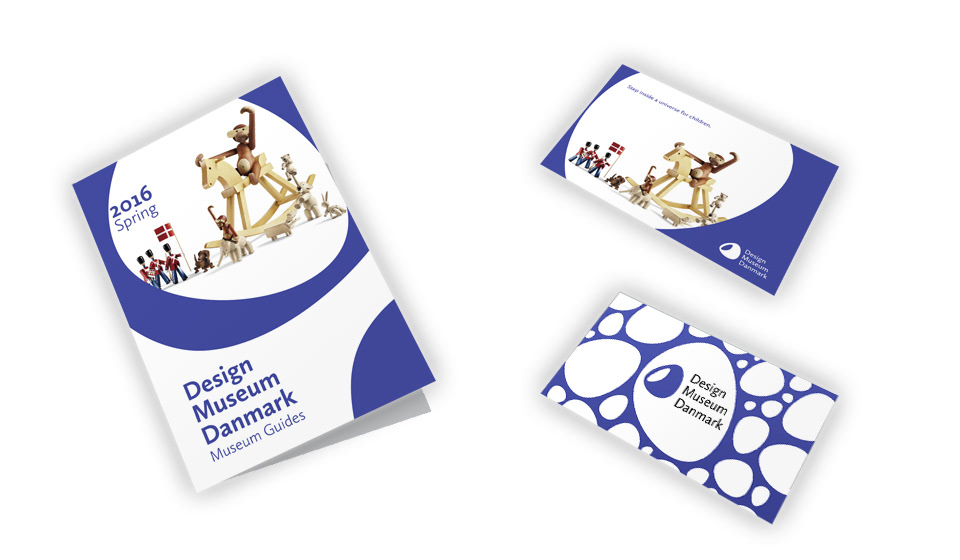 ---
Time Duration

Jan 2016 - Feb 2016

Project Type

Individual Project
Tools & Skill

Illustrator, Photoshop
Thanks For Viewing 😀️