Maintenance Filing System Design
Helper is a school maintenance filing and response system that optimizes the experience and efficiency for both maintenance requesting and fulfilling process.
User Research
The primary research is conducted in the method of contextual inquiries with students and front desk assistants, the goal of which is to understand the current user flows and pain points on each stage for stakeholders.
The research showed up that the current system of filing a maintenance requires a number of steps in which the help seeker has to go through few mediators through different medium of contact to reach the help provider. Therefore, it is rare to receive immediate response.
How to design a filling and respond system that shortens the journey for student to seek maintainance help by lending tools or access to the help providers?
---
---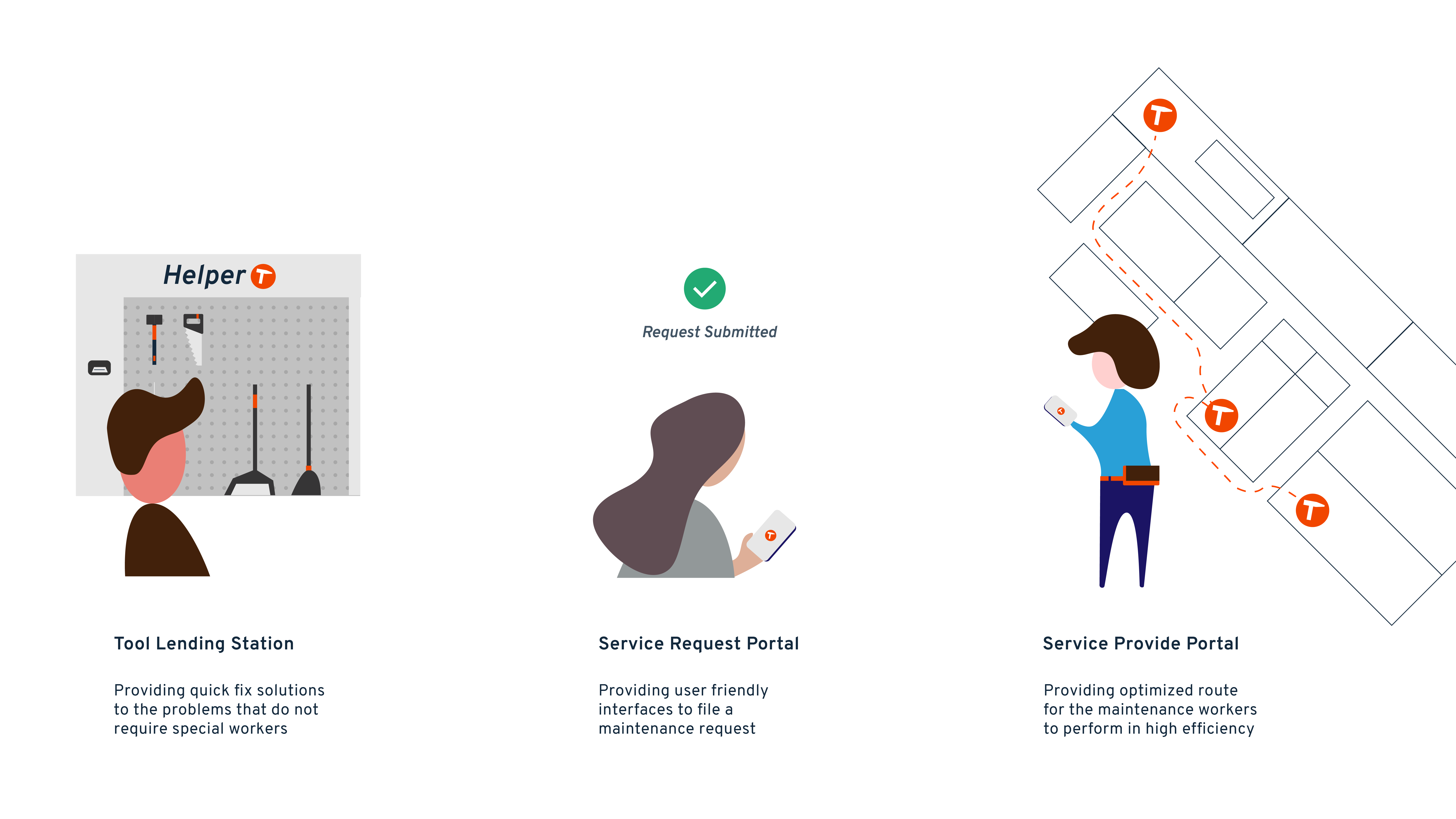 The proposal of the maintenance system contains a physical tool lending station for immediate and manageable problem fixation and a software application for conventional maintenance problems that includes a service request portal (student) and service provide portal (worker).

---
---
Student Portal

Staff Portal

---
User Interface


Student Portal

Staff Portal

Tool Lending Station

---
Sketch, Fusion 360, Illustrator, Photoshop
Thanks For Viewing 😀️